End-to-end fraud prevention and fraud orchestration
That doesn't disrupt your customers
Introducing a single platform to secure your digital customer journeys
Defining,
Who is Your Customer
Know the real identity of your Customer, User, Employee, Business Partners, Patient, Student, Player & gamer in seconds when opening an account or onboarding.
Udentify's biometric identity suite combines AI facial and voice recognition coupled with passive liveness detection, delivering an unmatched anti-spoofing identity and reusable biometrics solution across mobile, web, and telephone channels.
Udentify simplifies and protects the user's entire transaction lifecycle, minus the friction and any fraud.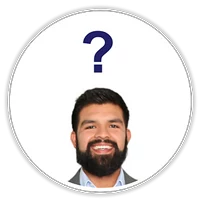 Effortless
Passwordless Authentication
Loved by users loathed by fraudsters.
Only you can access your services with a simple scan of your face or a few spoken words, or both together for that ultimate authentication. It's secure, fast, frictionless, and cheaper to operate than the ageing, less secure password systems we've grown to dislike.
Forget your passwords; be you!
Determining
which Transactions are legitimate
An omnichannel, high-performance, white box AI-based fraud prevention suite that helps financial institutions identify and prevent complex fraud scenarios and reduce false positives.
aiReflex analyses transactions and behavioural patterns in real-time to identify fraudulent transactions.
How
to Respond
to threats
Fighting fraud requires collaboration, a single customer view.
fcase fraud orchestration forms a central intelligence on existing anti-fraud investments, further reducing fraud and operational costs while driving the customer risk and trust journey.
One Platform Solving many Problems
Improving Customer Experience
Many organisations create terrible customer experiences at account creation and login, delivering extreme friction and unnecessary fraud. The customer craves simplicity with a consistent experience across all channels while being protected against fraud.​
With fraud.com, ​​customers can seamlessly signup and sign in to services with ease using their face, voice or both using AI and genuine presence technology across all your business channels. Furthermore, when transacting, our ML fraud prevention layers, coupled with fraud orchestration, deliver extreme protection with zero friction.
Fraud.com sits in the background making it saffer for your customer to open an account, authenticate or transact, with zero friction and minimum fraud and when your customer needs to interact we are their to authenticate the real customer in under 1 second
Fraud.com reduces the time and complexity when opening an account or onboarding while eliminating fraud, thus gaining more valid customers.​
When the customer is on board, they can access the service via a simple, seamless biometric authentication platform that is natural to use, reducing friction, fraud and delivering long term customer retention coupled with reduced IT overheads.​
When the customer uses the service, our fraud detection – machine learning algorithms coupled with a single view of the customer via fraud orchestration, reduce fraud and false positives, thus less customer challenge-response required maintaining customer trust.​
Furthermore, with a single view of fraud via fraud orchestration, fraud investigation is over 10x more efficient.
The total cost of fraud spans a wide area and has many moving parts:
Fraud losses

Fraud prevention tools and headcount

Customer lifetime value impact: A customer who is impacted by fraud and friction and decides to take their business elsewhere.​
Fraud.com solution focuses on efficient fraud prevention across the entire customer's digital journey, reducing fraud, false positives, friction, customer complaints, extreme operational efficiencies, and associated costs across the board using the united fraud.com paradigm.
Create a foundation of trust
We are helping organisations strike the perfect balance between user experience, fraud prevention, operational risk and compliance.